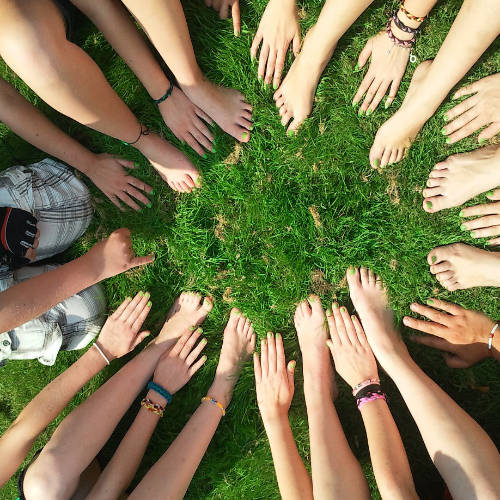 Foot Reading Parties
The position and shape of the toes reveal our personality and how we deal with emotions. At a glance, you can tell if someone is bossy, or talkative, or tired and you can gain an insight into what's going on in their life.
Jane Sheehan offers foot-reading parties for groups of maximum of 8 people. You supply the drinks and nibbles, whilst she is in a separate room reading feet. It's great fun. She can usually hear the person re-enter the party and everyone is saying "What did she say? What did she say?!" It's an interesting alternative to a Tupperware Party!
You might aspire to having beautiful straight toes and delicate feet, but Jane finds the most interesting feet to read are quite the opposite!
Whilst Jane is based in Scarisbrick, Lancashire, she is often travelling to different parts of the UK (and occasionally abroad) on her seminar tour and would be willing to book parties in those areas to coincide with her tour dates where her schedule allows. Check Jane's seminar pages to get an idea of when she will be in your area.  If that doesn't work out for you, you can always book an individual foot reading on zoom.
The cost for a foot reading party for a maximum of 8 people is £336 and travel costs may also be applicable in some circumstances.
For corporate events, Jane has options for working with larger groups.
To arrange a foot reading party, contact Jane via the contact page or call 07739 802175
My husband always laughs at my toes, he calls them my 'dollymixtures' – short, stubby! Jane however smiled and with a tremendous warmth told me how she loved my feet for the story they told.
For the next twenty five minutes Jane highlighted parts of my character, how I approach friendships, how I approach work, noted things that are important to me & positive attributes.
To use battleship terms it was direct hit after direct hit! And all this in my little 'ol' dollymixtures!
It was warm, re-assuring, uplifting & bemusing. It was a nod to where I've been & affirmation as to where I'm going"
Sue Lacey, Photographer