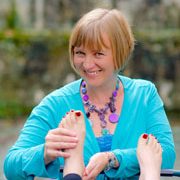 Reflexology
Have you ever noticed that your posture changes according to how you are feeling? When you are depressed, your shoulders slump, your head hangs low. When you are happy, you walk tall. How you feel affects your whole body. This includes the feet. You can imagine the impact that your body posture will have on the feet. It works both ways, the feet have a massive impact on the rest of your body too.
There are reflex areas in the feet, face and hands which a reflexologist uses to help the rest of the body rebalance, and relax. Many people think that reflexology is just a nice foot massage. They don't realize that through working these reflex points on the feet, we are able to assist the body in its healing. Studies have shown the powerful effect of touch on measurably reducing cortisol levels which is why this treatment is so fantastic for lowering stress states.
For information on references to scientific research relating to Reflexology, see the menu on the right.
Treatment Bookings
Schedule an appointment with Jane or order gift vouchers by clicking here
Reflexology is a unique method of using the thumb and fingers on these reflex areas to:-
Relieve stress and tension
Improve blood supply and unblock nerve impulses
Help bring the body back into balance (homeostasis)
Jane's reflexology clients come to her for many different reasons. No two clients are the same and therefore no two treatments are the same.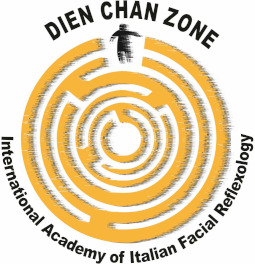 Dien Chan Zone Facial Reflexology
Dien Chan Zone Jane is a specialist in Reflexology and has studied reflexology methods for use on feet, hands, face, and spine. Practicing since 1999, she regularly attends continuous professional development workshops and is pleased to announce that she is now offering Dien Chan Zone Facial Reflexology. This form of reflexology allows the receiver to have the benefits afforded by reflexology points helping elsewhere in the body to reach balance, whilst also offers the benefits of a facial, allowing the receiver to look, and feel refreshed and revitalised. Don't be fooled though. This is so much more than a beauty treatment. This treatment is working on mind, body and spirit. You will feel so much calmer, relaxed and balanced after a treatment.
One client described it as so relaxing that it felt like a holiday from her own thoughts.
Gift Vouchers
If you would like to organize a reflexology treatment for a friend, gift vouchers valid for twelve months are available.by clicking here