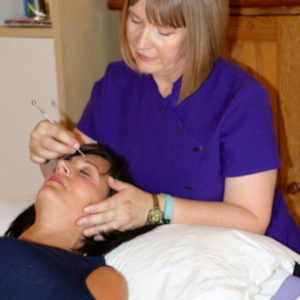 Therapies
Jane offers Emmett Technique (muscle rebalance), Reflexology (rebalancing the body through the feet), and Foot Reading (reading emotions and personality through distortions in the feet).
She studied Reflexology at the Chiltern School of Reflexologists, earning a distinction.  She studied Emmett Technique with several different teachers.
Use the menu on the left to read about her Treatments.
You can also have a photo reading of your feet to learn what your feet are revealing about you.
After writing her book "Sole Trader: The Holistic Therapy Business Handbook" and writing business articles for "Holistic Therapist" magazine, Jane is now telephone-coaching therapists on a one-to-one basis.